Luxury Stay
Business Room
Within 28 sq.m., (310 sq.ft) the unique business room of Villa Mare Angelica, was designed to serve the needs of the modern professional, while it also keeps the luxury required. It is comfortable, with special facilities for professional use and ideal for rest after a full day. It can accommodate up to 3 people. After a long and tirind day full of work, the guest can relax at the private terrace of 16 m2 and enjoy a cocktail , a glass of wine or beverages. The bathroom, has a total area of 9 sq.m (130 sq.ft), and be prepared to be fascinated by the beautiful decoration, the distinctive lighting and the traditional built technique of 'Patiti' around the shower.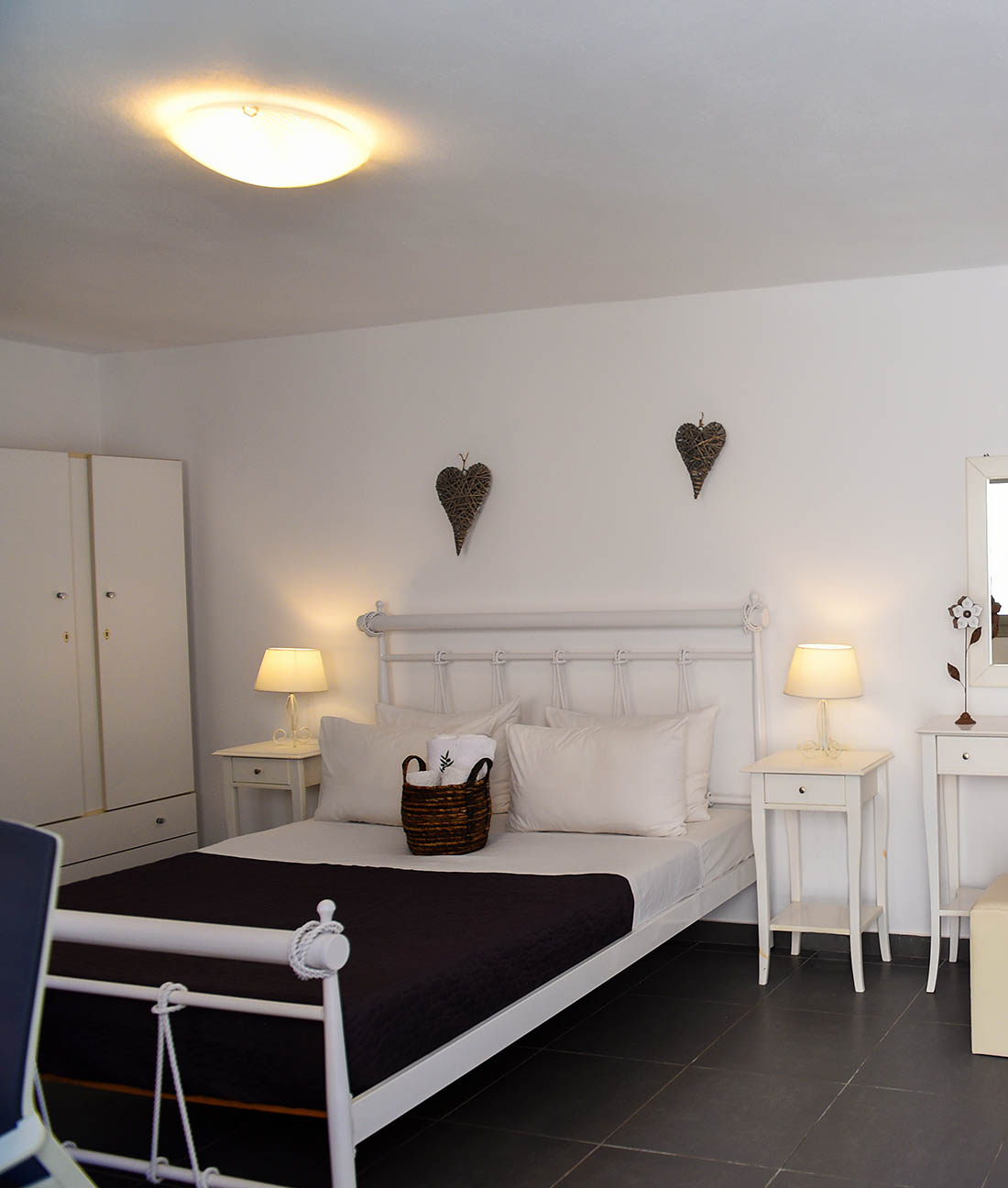 Satellite TV, 40 channels
Gallery
Villa Mare Angelica promises to offer you a comfortable stay in Santorini. All modern amenities and conveniences
are provided to ensure an experience of utter comfort. We always carefully considered guest's needs.